| | |
| --- | --- |
| Building log - Articles les plus récents | |
---
---
---
25-Nov-2010
I finished the engine controls installation. First I screwed on the firewall passthroughs. Not very difficult but one needs to crawl under the panel.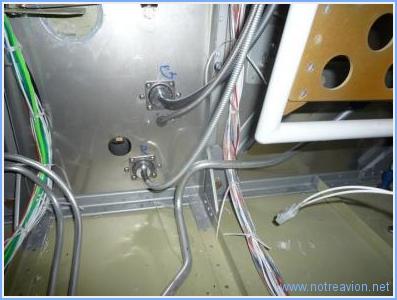 I then finished the engine side of the alternate air control cable. The clamp on the right side of the picture was quite difficult to bolt down properly.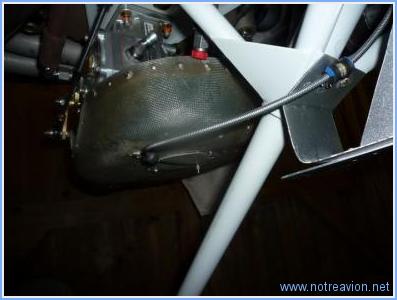 Working time on this subpart
Today : 2h (Total : 117h)
Lectures (1380)
23-May-2010
22-May-2010
21-May-2010
A few stickers were missing so I installed them, I then begun installing the small parts ont the panel. The front view make this seem easy, but the intersting part is the back panel.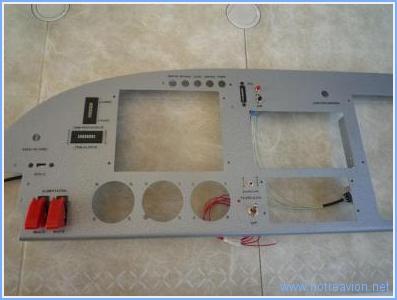 The pushbuttons and small switches have solder pins. After having soldered the wires, I run all the small wires through a D-Sub so I don't have to solder long wires to the pins and will also be able to disconnect the panel easier from the aircraft wirinf.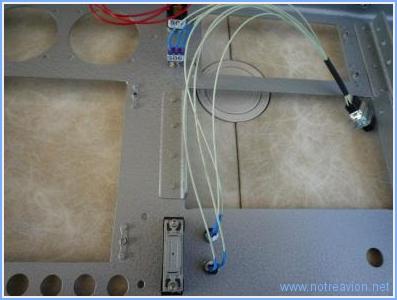 The trim indicator wires are also routed through a D-Sub connector.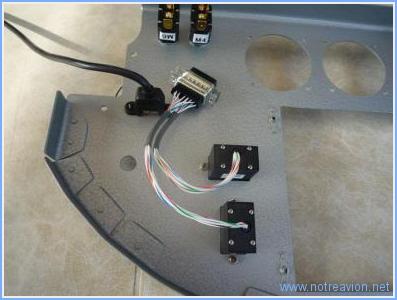 Working time on this subpart
Today : 3h (Total : 107h)
Lectures (1256)
20-May-2010