Meeting in the US
My last trip took me to Houston and this allowed me to meet to RV builders. They both were kind enough to answer my message on
VansAirforce
.
First I met Ed, retired Continental pilot, owner of a very nice RV-7 hangared at Conroe, one hour drive north of Houston. After having met at my hotel, we drove to his hangar.
As usual in the US, attitude toward aviation is quite relaxed. We just drove via the taxiway to the hangar, we get to the aircraft, preflight it and off we go for a 40mn flight.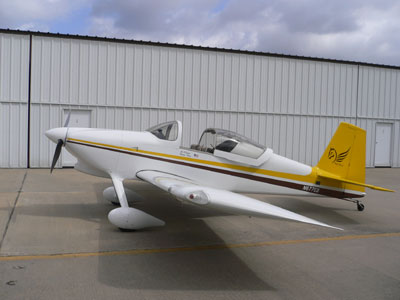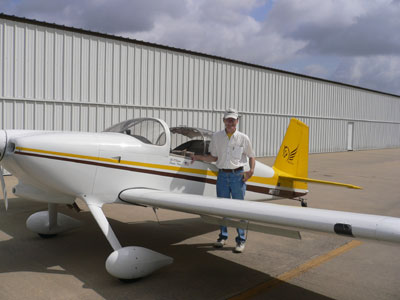 The plane is powered by a 180hp carbureted Superior engine[ and a Hartzell constant-speed propeller. The panel is simple for daylight VFR.
During the flight we explored some slow speed handling. The plane is very docile and getting out of stall, either flying level or in a turn, proves to be quite easy.
After my second flight in a RV, I know we made the right choice.
After having returned, Ed making a demonstration of short landing, we visited some other hangars with RVs in different stage of finish. In one of the hangar was a heavily modified RV-6, the modifications being for speed and look.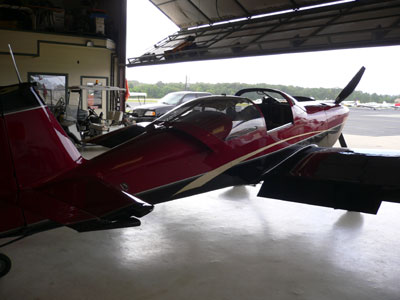 We then had lunch at a typical texan outfit.
In the afternoon I got to meet Dennis who is currently building a RV-7 in his garage. Dennis is a gynaecologist, he studied medicine in France in the city of Besançon. During the end of the afternoon, dinner and evening we chatted about the building, our choices made or to come.
As all the builders we have the same difficulties choosing the engine, the propeller, the instruments and all the other little tidbits.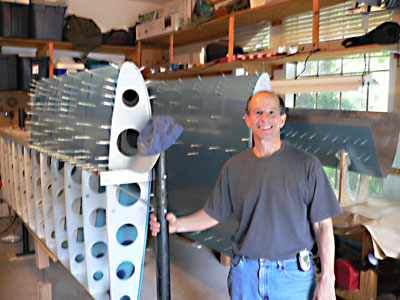 I'd like to thank those two RVers and their spouse as they welcomed me very warmly, I shall visit them again if I fly again into Houston.