Almost all the parts come from there
During a layover in Seattle, the weather being to grim for tourism, I decoded to pay a visit to Vans in Aurora,Oregon. Pascal, one of the first officers of the crew and Varieze pilot in Colmar, decided to drive the 200 miles in my company. After a 3h30mn drive, we were warmly welcomed by Joe Blank working for the support department. We begin the factory tour with the storage area and see the begining of an RV-8 finishing kit crating.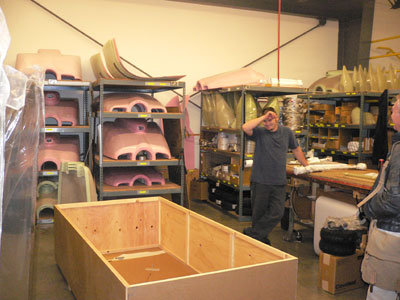 Then we head for the place where the big parts are stored, quickbuilt RV-10 fuselages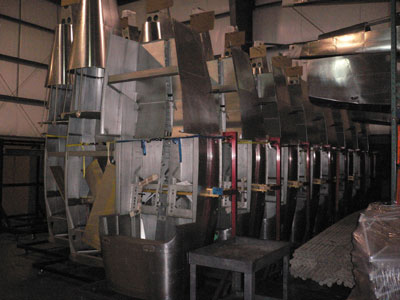 then RV-7 and RV-9 fuselages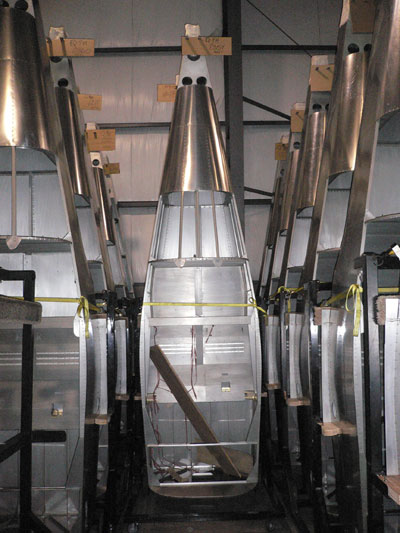 all the different quickbuilt wings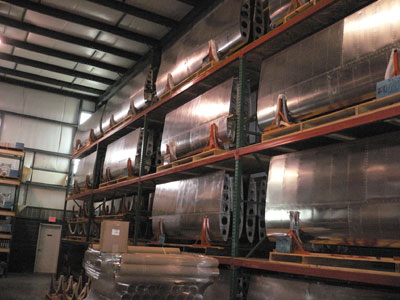 Then we head for the workshop with the presses, bending brakes, CNC milling machines. There is anaother worshop were welded parts are made.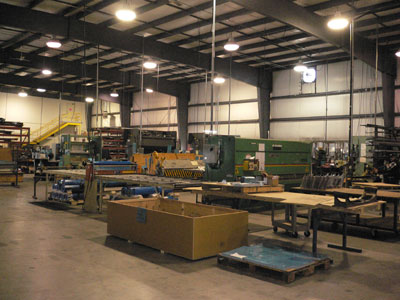 We then walk to the hangar where we see : the RV-4 on the lift, The RV-8A and the RV-12.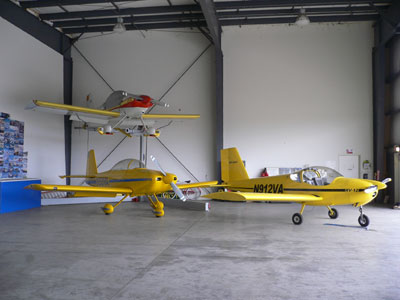 There is also a RV-7A and a RV-9A.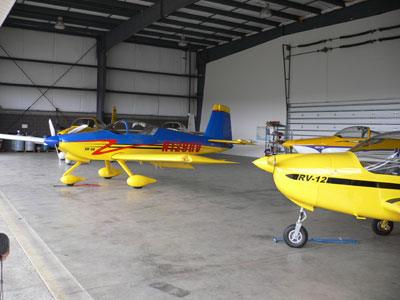 and two RV-10s.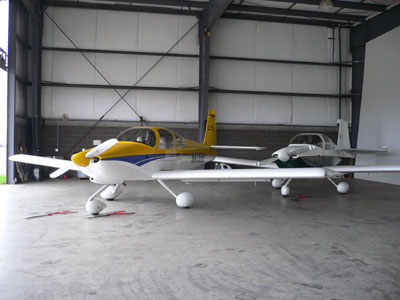 I climb into the RV-7A.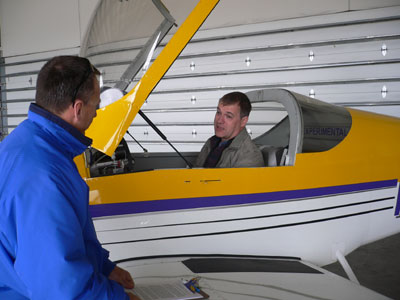 My colleague Pascal having never flown a RV is eligible for a demo ride.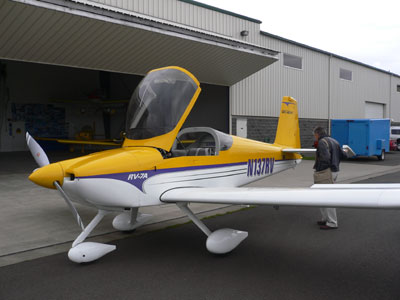 During this time, I take some picture of the RV-12, it's a different RV with some interesting technical choices.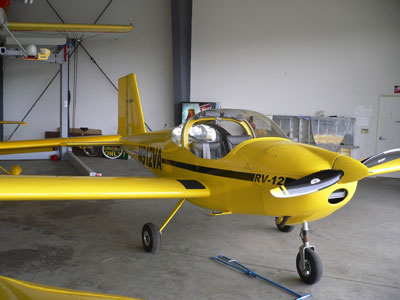 Assembly is via pop rivets, there will be very few composite parts as there are no tips, no fairings. The elevator is monobloc.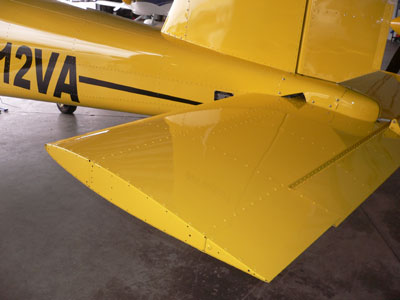 The wing are removable, hence the handle at the end of the wing.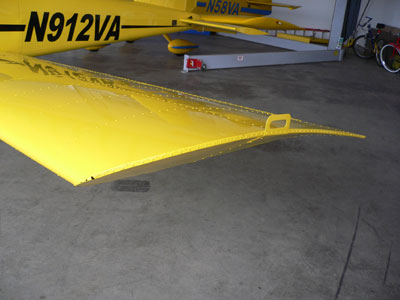 The pitot tube is going through the spinner.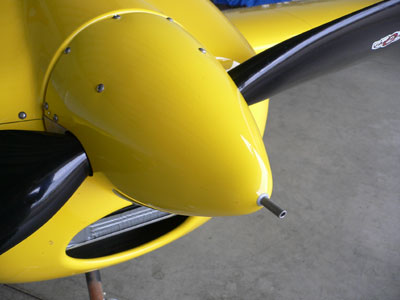 Clibing into the cabin is done from forward of the wing.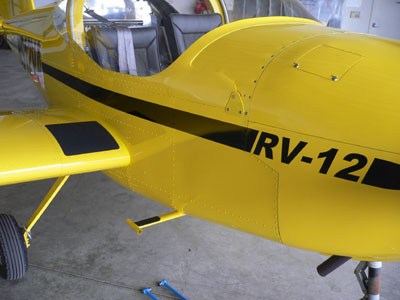 EFIS is expected to be standard, two screens are presently installed but no choice made.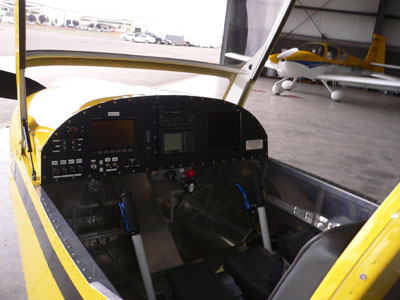 Pascal and Joe are back from the flight. Pascal seems to have enjoyed the handling qualities of that RV.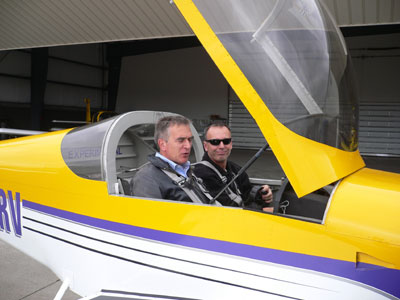 After the visit, all we had to do was drive 3h30mn in heavy rain back to Seattle.