Benoit is one of my collegues, flying the A340 at Air France. From 1992 to 2000 he has built a Cozy IV, a small 4 seats composite aircraft.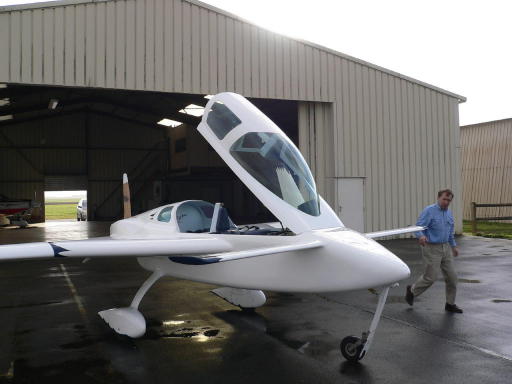 The Cozy is a canard configuration, this one is equipped with a Lycoming O 360, 180 hp, engine and a wooden three-blade propeller.
The airplane is hangared at Nangis (east of Paris) and Benoit was kind enough to take me for a short flight.
Flight performances are quite impressive, 1500 ft/mn climbing at 90 kts and a 170 kts cruising speed.
Approach and landing speeds are also quite high with 90 kts in the circuit and 75 kts at the threshold. I find this to be one of the drawbacks of the aircraft as landing distances are de facto in the higher range. Due to all this, the final phase of flight needs some attention, and I found that my position in the cockipt did not help out as I had to stretch my neck to have a clear view of the runway ahead.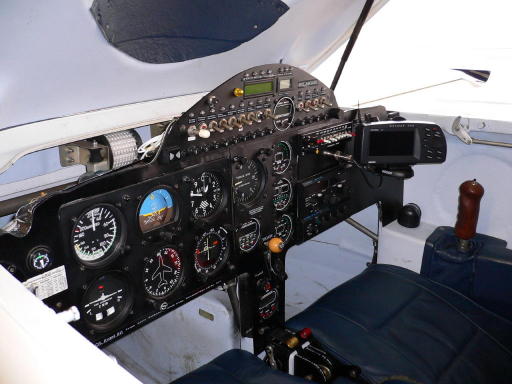 The cockpit felt a bit small and there is no luggage space.
To built the aircraft you have to buy the plans (550 $), see link page.