| | |
| --- | --- |
| Building log | |
30-Apr-2012
The last few days, I went on with the wheel fairings repairs. As usual with fiberglass it's only filling and sanding.
Today I shot a thin layer of primer and there still are some small areas needing attention. But I should be done tomorrow.
With some luck, we will have nice weather tomorrow and be able to get out for a small flight with or without the fairings.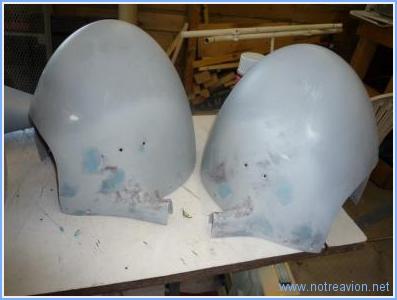 Working time on this subpart
Today : 8h (Total : 139h)
Lectures (3587)