| | |
| --- | --- |
| Building log | |
02-Oct-2011
Before refuelling we finished the mandatory markings on the plane. First under the left wing, then by riveting the small stainless steel plaque that would be used in case of accident.
We also reinstalled the ruuder cables.
After some small works on the engine (safety wiring the quick iol drain and the oil filter and noticing that the eloetronic ignition does not seem to be energized), the plane took it's first fresh air out of the hangar.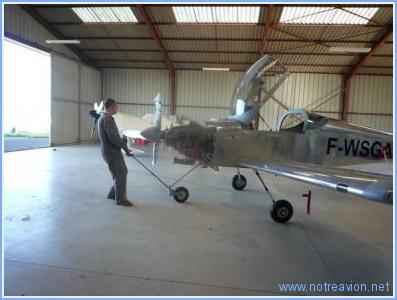 We the filled up the left tank qith 79 litres of fuel. We did this with small steps to be able to calibrate the fuel gauges.
It seems there are no big leaks, but let's wait a few days.
We also calibrated the magnetometers, not problem on the left side but it seems there is a wiring problem on the right side.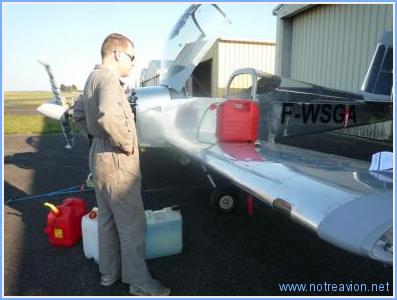 Working time on this subpart
Today : 4h (Total : 91h)
Lectures (1740)