| | |
| --- | --- |
| Building log | |
18-Apr-2007
Still working on the crtoch strap attach points. They still have to be adpated to the Hooker harness. As the floors are already drilled one has to be careful when repositionning the supports. In fact the rear support has to be put in the position as given by Vans and the forward support (in the background on the picture) has to be moved.
The gap between the two support has to be adjusted to the buckle thickness, I'm using two aluminium left-over bars.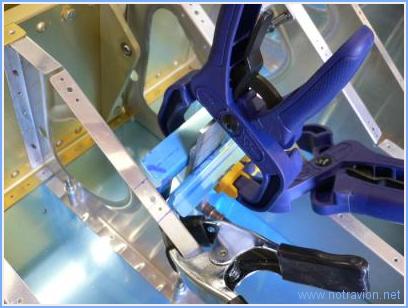 Here is the result, I only have to file the opening a bit, for aesthetics.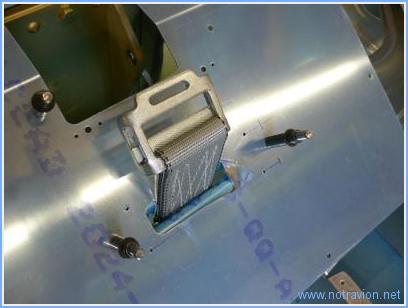 Working time on this subpart
Today : 1h (Total : 13h)
Lectures (2088)