| | |
| --- | --- |
| Building log - Articles les plus récents | |
---
---
---
30-Aug-2006
25-Aug-2006
Here is Van's answer concerning my drilling into the main spar : this is a quite common error, just drill the two remaining holes in the rib and use six rivets instead of four.
Lectures (1643)
18-Aug-2006
Yesterday, rereading the plans I noticed that I had made a gross mistake in drilling the leading edge rins to the main spar. Some main ribs and leading edge ribs need to be redrilled. But the leading edge rib is sitting on the other side of the spar than the main ribs, and I drilled all the same way. On the picture, the spar has six holes and the rib flange only four. it should be the other way round, I should have used the spar as a drill guide and not the rib!!!!!!
I sent the picture to Van's, I think I will have six rivets on the flange instead of four.
Working time on this subpart
Today : 0h (Total : 5h)
Lectures (2245)
17-Aug-2006
Today first assembly of the skeleton. Main and rear spar assembled with the main ribs, and leading edge ribs assembled to the main spar. Everything then gets drilled in assembly.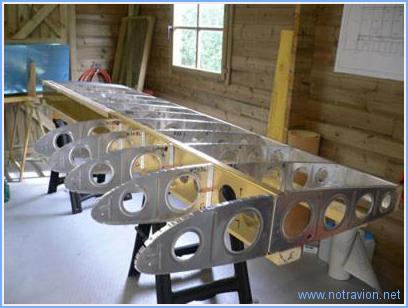 All the parts are then deburred and all the rear spar parts get sanded. All is ready for a priming session.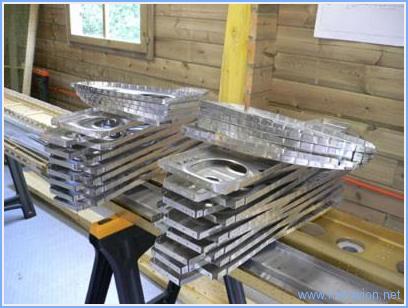 To end the day, beginning of the assembly of the wing support, pictures tomorrow.
Working time on this subpart
Today : 5h (Total : 5h)
Lectures (1491)