| | |
| --- | --- |
| Building log - Articles les plus récents | |
---
---
---
13-May-2007
After a few days without any work on the plane, back to the wingtip installation. First the wingtip gets drilled for the mouting hardware and for all the parts. Nothing very difficult here, see the result with the protections removed on the left side.
After some "fight" with the 12V supply I had bought on Ebay (the first owner had added a blinker relay) here is the result with the nav lights on. Believe me it is very bright.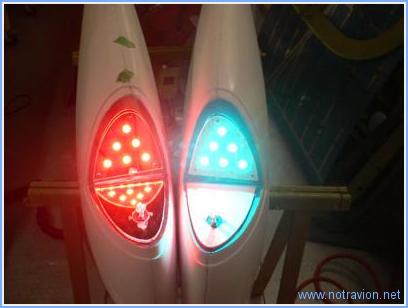 Then the plexi covers are prepared, first a big cut. It's my first work with plexi and it went quite well using a cutting disk in my straight grinder.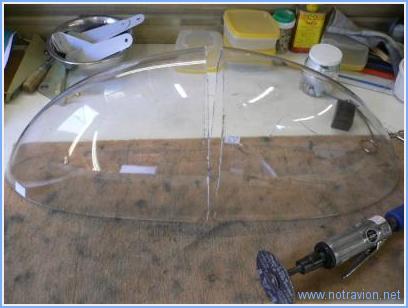 Vans is quite generous for the size, I'll need to adjust it to the wingtip cutout.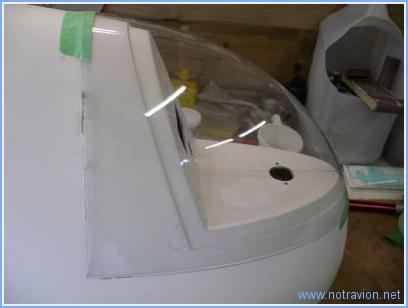 Working time on this subpart
Today : 2h (Total : 5h)
Lectures (2390)
06-May-2007
I found some aluminium parts (a skin send in error), which allowed to go forward with the wingtips. First I made a cardboard template, then I cut out the parts.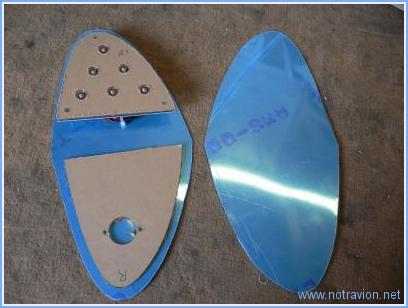 Then they get folded and matched to the wingtip.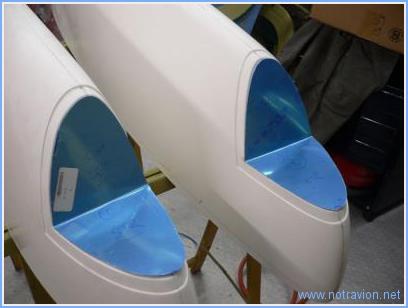 Then the parts get drilled for the strobe and the LED support. On the latter part there is heatsink and the wiring support which are protuding and so I had to drill out the opening in my part.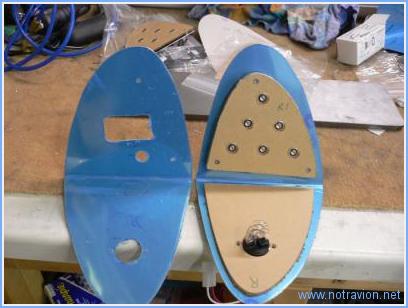 I still have to drill the wingtip, tidy up the rectangular opening and take off the blue and brown protections.
Working time on this subpart
Today : 2h (Total : 3h)
Lectures (2273)
05-May-2007
The weather being rainy I could not begin the priming. So I decided to have a look at the strobe and nav lights installation. As I have new wing tips, the elements are a bit small for new opening.
The idea is to fabricate an aluminium part which will cover the support part and then install the strobes and lights. Unfortunately the leftover aluminium parts I had did not fit correctly and were abit to thick. I'll continue this installation once I have some more aluminium sheets.
Working time on this subpart
Today : 1h (Total : 1h)
Lectures (2807)