| | |
| --- | --- |
| Building log - Articles les plus récents | |
---
---
---
23-Jul-2009
Both EFIS uses magnetometers to sense the earth magnetic field and indicate the magnetic heading.
The sensors have to be installed far enough from any steel parts. other builders have found three suitable places : wingtip, behind the baggage compartment and in front of the horizontal stab.
I choose the latter and fabricated a small bracket that will allow the magnetometers to be precisely aligned with the EFISes in the panel, which is not perpendicular to the main fuselage longeron.
All hardware used is aluminium.
Working time on this subpart
Today : 1h (Total : 4h)
Lectures (1278)
24-Jun-2009
The panel will incorporate two GRT Sport EFISes from
GRT Avionics
. After having had a look at all the part I fired the screens up on by bench. The first two pictures are the booting screens, just for software documentation purposes.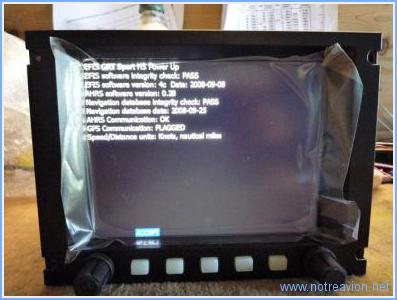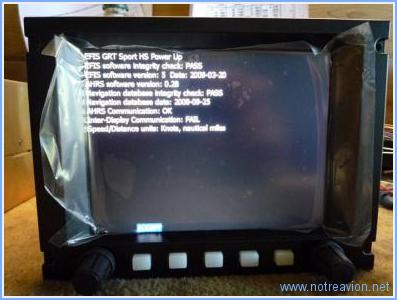 And thes are both screens interconnected. The informations are still incomplete as the magnetometers are not connected. The colors are missing too.
The left screen shows attitude, roll, speed, heading.. and engine informations on the lower strip.
The right screen shows the map with airports and airspace.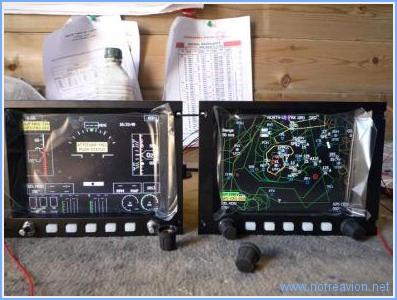 Working time on this subpart
Today : 1h (Total : 3h)
Lectures (1361)
29-Apr-2009