| | |
| --- | --- |
| Building log - Articles les plus récents | |
---
---
---
06-Dec-2010
Pour le retour à  l'atelier, il y a quelques petits travaux à  réaliser. Tout d'abord, je remplace un des interrupteurs par un modèle différent pour que le circuit fonctionne correctement.
Puis, je fabrique une petite platine pour l'antenne du nouveau GPS. L'antenne est plus petite que la précédente et ne dispose pas de moyen de fixation. Je vais la coller sur une petite platine qui sera vissée sur le support en utilisant les perçages de l'ancienne antenne.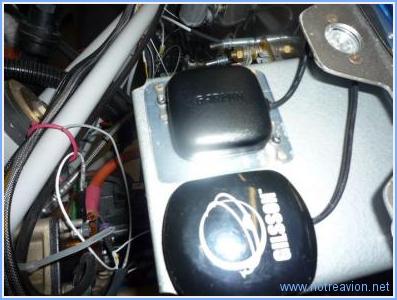 J'ai également posé du fil cassable sur la commande d'air secours. La tirette n'est pas sensée être utilisée sauf urgence, et surtout une fois tirée elle ne doit pas être repoussée. Pour permettre de vérifier visuellement qu'elle n'a pas été manipulée, j'installe un petit fil que va casser lors de l'utilisation.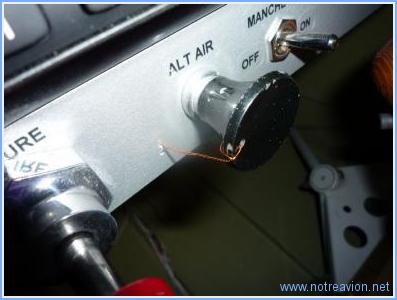 Temps de travail sur le sous-ensemble
Aujourd'hui : 2h (Total : 240h)
Lectures (2418)
03-Nov-2010
I decided to change the GPS. Today, I installed the support bracket in the panel. It went smoothly as the new one has the same footprint has the old one. I also made all the connexions for the power, serial and audio.
I tested some more the harnesses and found a problem on one of may warning lights that is wired per my drawing, but the drawing needs to be changed as it is not working as I intended. I will have to change one of the switches to get it right.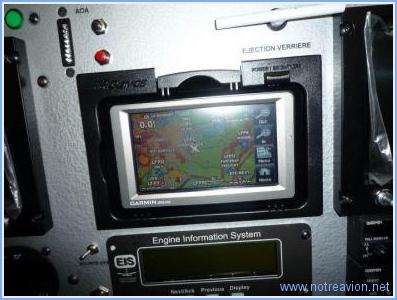 Working time on this subpart
Today : 2h (Total : 238h)
Lectures (2157)
28-Oct-2010
I first tied down the antenna wires. Next week I will do the GPS antenna wires that got delayed due to a late hardware change.
The wiring between the subpanel and the firewall is almost done.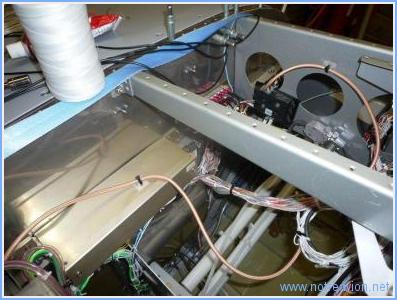 To be able to finish the panel installation I had some more small tasks to accomplish. For example the static and pitot tubing needed to get through the triangular bracket.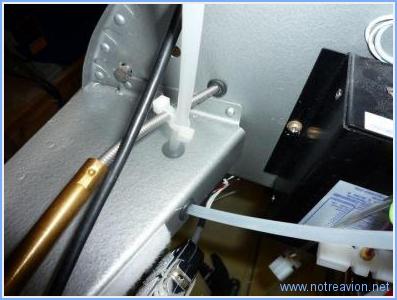 I also installed the canopy jettison handle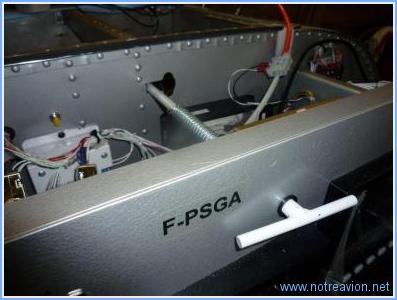 Working time on this subpart
Today : 3h (Total : 236h)
Lectures (2117)
26-Oct-2010
21-Oct-2010