| | |
| --- | --- |
| Building log - Articles les plus récents | |
---
---
---
04-May-2006
03-May-2006
Today I fixed the problem of the oversized hole. Following Van's advice, I cutoff the rib's flange and replaced it with a new fabricated flange that will get riveted to the rib's web (as seen on the picture with four rivets : probaby overkill).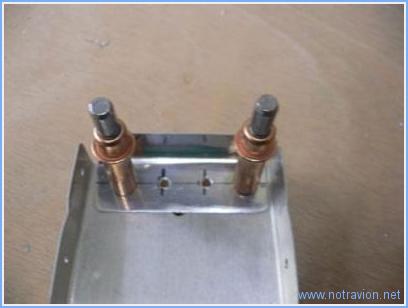 Then the whole horizontal stab. got prepared for priming : deburring and dimpling.
Sabine came to help with deburring the skins.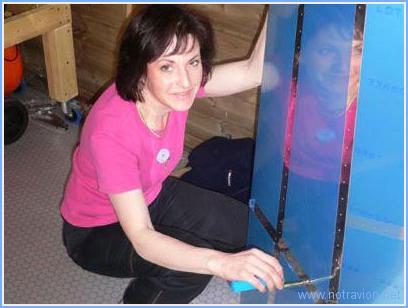 Working time on this subpart
Today : 5h (Total : 26h)
Lectures (2179)
02-May-2006
New problem, all holes are to be drilled to non metric sizes and the drill bits are chosen by number, letter or inches. Today I mixed up some drill bits and for sure the hole is now to big. Van's got me a solution so I don't have to buy a new half rear spar.
Working time on this subpart
Today : 2h (Total : 21h)
Lectures (2233)
28-Apr-2006
The replacement parts have arrived, and building resumed. I still have an egde distance issue but it's less critical than with the reinforcing angle. I surely have a problem with this spar. The second hole from the right is too near to the edge. We'll see that next time
Van's answer : looks good to us, rivet on.
Working time on this subpart
Today : 3h (Total : 19h)
Lectures (2188)
25-Apr-2006
Van's anwser to my problem was quite short : if you don't have the two rivet diameter edge distance we recommend you order a new angle. But when asked what about the two other pieces that got holes they just said to remove the holed flanges and rivet on new ones made with aluminium sheet. I'm not sure I'll do this as there are two pieces involved on the front spar, so today I'll see what can be salvaged and then place my order. A picture with the complete stab, and the confirmation that I need to order new parts.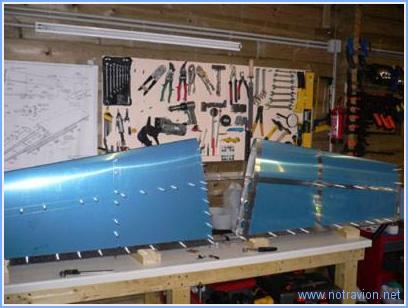 Working time on this subpart
Today : 1h (Total : 16h)

Lectures (2202)