| | |
| --- | --- |
| Building log - Articles les plus récents | |
---
---
---
17-Aug-2013
The interior is now installed and the aircraft has to be weighed again as since last time it has also been painted. First we have to empty the fuel tanks, then get the plane aon the scales.
This is our first try. There is a small problem with our set-up!!!
The next picture shows the correct set-up with the canopy closed and the flaps up.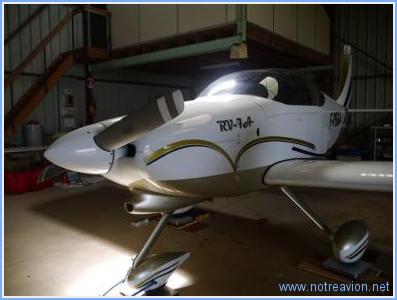 Finally, the plane only put up 10kg and the center of gravity is a bit more aft. This a little influence on how we can use the plane.
As the fuel tanks were empty we also did recalibrate the fuel gauges.
Lectures (7858)
10-Aug-2013
19-Jan-2008
18-Jan-2008
Today the finishing kit, the propeller and the firewall forward kit have been delivered. Here the big box is sitting in my neighbour's garage, he allowed me to use some space I don't have.
The crate is now opended, with a view of the pink lower engine cowling. On the left as small glimpse of the canopy and on the right one of the wheel fairings still wrapped in paper.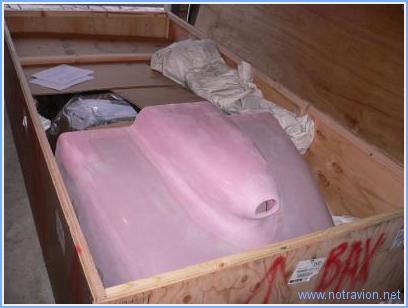 Here the entire canopy, below is the canopy skin, the engine mount and the tires. The packing was very well done, nothing broken.
The inventory didn't take to long there are fewer parts that in the other subkits. Two items ar backordered and some bolts are missing (seems some bags got mixed up). Not a big deal, I think we'll have all sorted out in a few days.
Lectures (3001)
08-Nov-2007
The finishing kit has been ordered, it includes the canopy, the cowls, the forward landing gear, the wheels and all the fairings.
Lectures (2953)