| | |
| --- | --- |
| Building log - Articles les plus récents | |
---
---
---
02-Sep-2007
13-Apr-2007
Firewall riveting, this took quite longer than expected. The task is not that difficult but the firewall is a bit bulky and needs to be well secured during the riveting. In the end I'm satisfied with the result.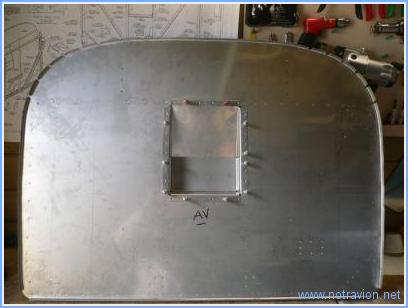 The firewall recess will only be riveted later as it allows access to the inner part of the firewall.
Working time on this subpart
Today : 3h (Total : 61h)
Lectures (3116)
05-Apr-2007
For the time being, we are progressing slowly due to more work at work, some small health problems, and more time for the family.
Today, I worked two hours beginning with small priming touch-up work on the bulkheads. Then I finished riveting the seats bulkhead. At the end I notice that I have a small problem with the fork where the rear wing spar will be bolted. The two parts of the fork are not aligned by 3/32" and this will reduce the margin when drilling the spar by 3/16". As there is not to much play in this area, I decided to order new parts.
On the picture, the small margin left between the black lines.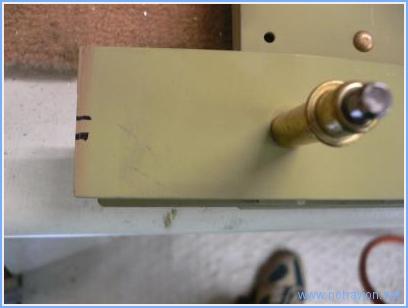 Working time on this subpart
Today : 2h (Total : 58h)
Lectures (2948)
31-Mar-2007
Today, I began riveting the bulkheads. I managed to finish all those of the aft fuselage, despite some small details to be arranged and some not so easy to set rivets.
I also riveted partially the seat bulkhead. One has to be careful as a lot of rivets are omitted at this stage and will be riveted later. I didn't complete this part as I have to check how the materal parts get riveted to the upper and lower parts.
Working time on this subpart
Today : 6h (Total : 56h)
Lectures (3164)
19-Mar-2007