| | |
| --- | --- |
| Building log - Articles les plus récents | |
---
---
---
31-Jul-2006
Working on the spar begins with the installation of nutplates for the fuel tanks. Each nutplate position needs three countersinks: two for the rivets and one for the screw. There are 150 nutplates.
The countersinking for the rivets goes very smoothly, fot the screw it's a bit different as the aluminium is not very thick, the pilot wanders on the other side. So I built a small jig with a steel bar and two rivets, it's visible on the picture and just held in position by a clamp.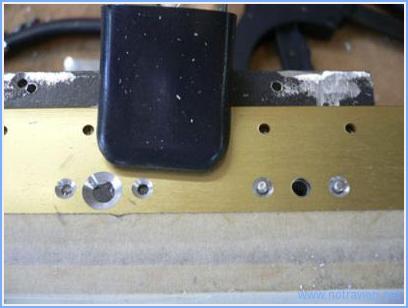 The good depth of countersinking is reached when the outer diameter is 0,370 (+ or - 0,005) inches. I think I got his one right.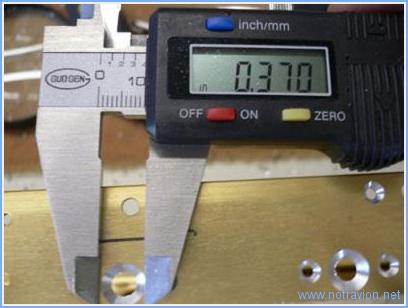 Working time on this subpart
Today : 4h (Total : 6h)
Lectures (2032)
29-Jul-2006
With Guillaume we took the main spars out of storage. They look great and most important they are already assembled and primed. I just marked them so as they are used the right way. There still remains a lot to be done on these two parts.
I finished the day by continuing the workshop reorganization, I still have to build the new paint booth.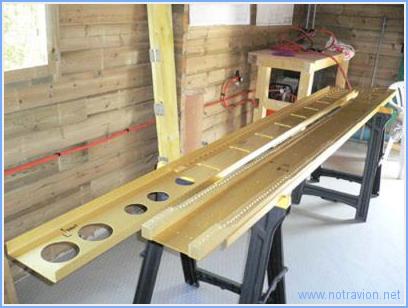 Working time on this subpart
Today : 2h (Total : 2h)
Lectures (1944)