| | |
| --- | --- |
| Building log - Articles les plus récents | |
---
---
---
29-May-2007
Due to Veterans' Day, no answer from Vans about my problem with the seat ribs. I decide however to go on and continue the assembly of the center fuselage. First I rivet all the nutplates on the seat ribs, then I assemble the small doors on the four inner ribs, they will allow easy installation of the controls.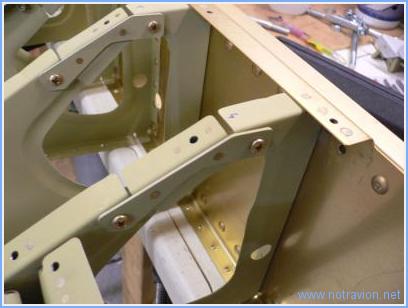 Then I bolt on the seat belt brackets on the seat bulkhead.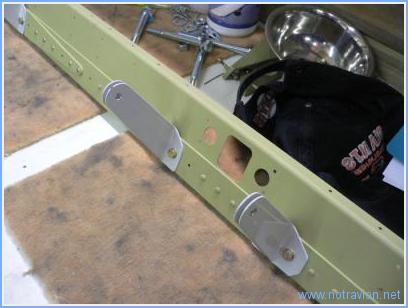 I then begin riveting the baggage ribs to the seat bulkhead, some rivets are a bit akward to set as access is not always easy. I still have to rivets the two problem ribs to that bulkhead pending Vans answer.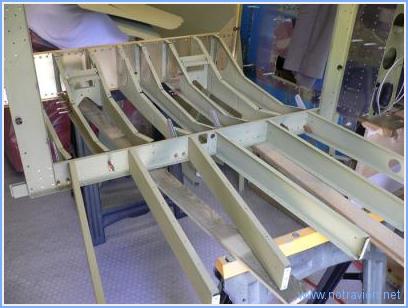 Working time on this subpart
Today : 3h (Total : 32h)
Lectures (2309)
28-May-2007
Today the center fuselage assembly begins. First I have to rerivet the rear spar fork.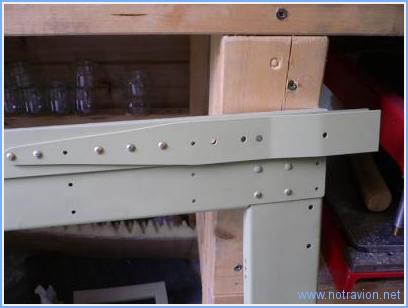 Then I prepare the two wooden blocks that will mimick the main wing spar in the main bulkhead. Those blocks were cut by a fiend but a few glitches in transmission had her cut them a bit to thin, rather than redoing them, I just glued some aluminium shims to get correct thickness.
Then the fun part begins with the assembly of the seat ribs on the aft of the main bulkhead. I also riveted the scrotch strap kit parts.
Everything was going to smoothly. A small error I had done during initial assembly had some consequences. I had mis placed two ribs, had found out and swapped them later on but they were already drilled for the bolts, and now the holes don't align anymore with those on the bulkhead. On the picture, the hole on the right is misaligned, on the left I drilled out and you can see an eight shaped hole on the rib. I'm wainting for Vans answer on this one.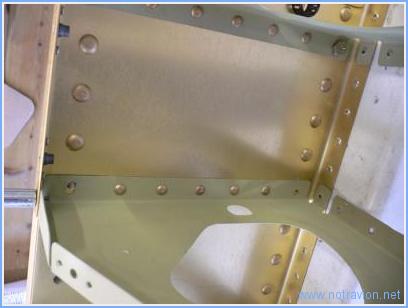 Working time on this subpart
Today : 3h (Total : 29h)
Lectures (2224)
24-May-2007
03-May-2007
02-May-2007