| | |
| --- | --- |
| Building log - Articles les plus récents | |
---
---
---
31-Aug-2006
Assembly and riveting of the rear spar. I had to drill out some rivets as I had forgotten to dimple the reinforcing plate's flange. 11 rivets to drill out per spar, it's only time.
On the picture, some rivets are missing on the reinforcing plates. It's normal the holes will be used to rivet the ribs.
Working time on this subpart
Today : 2h (Total : 5h)
Lectures (3342)
16-Aug-2006
Drilling of doublers for the rear spar. The middle doubler needs an odd looking hole for the aileron connecting rod. The hole is first drilled then sanded to shape with a small grinder.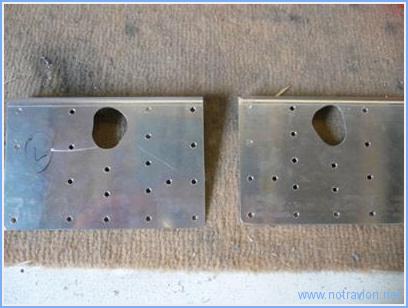 The all the parts got deburred and part of the spar flange got dimpled. It's not possible to dimple this part of the flange once the doubler in riveted. (see picture)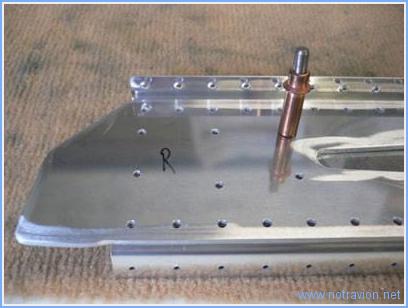 Working time on this subpart
Today : 2h (Total : 3h)
Lectures (3333)
11-Aug-2006