| | |
| --- | --- |
| Building log - Articles les plus récents | |
---
---
---
17-Aug-2013
The interior is now installed and the aircraft has to be weighed again as since last time it has also been painted. First we have to empty the fuel tanks, then get the plane aon the scales.
This is our first try. There is a small problem with our set-up!!!
The next picture shows the correct set-up with the canopy closed and the flaps up.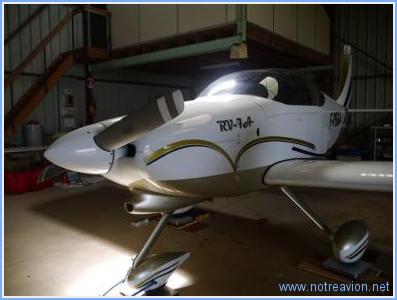 Finally, the plane only put up 10kg and the center of gravity is a bit more aft. This a little influence on how we can use the plane.
As the fuel tanks were empty we also did recalibrate the fuel gauges.
Lectures (8309)
10-Aug-2013
01-Oct-2012
I finished reassembling the plane. The painter did some touch-up and we installed the wingwalks. As soon as possible I will ferry the plane back.
Some pictures taken outside the paintshop.









Lectures (10542)
30-Sep-2012
Still reassembling, today with friend and colleague Bruno. This is evening almost all is finished. The painter has some touch up work to do tomorrow, then the plane will be ready to be ferried back. Unfortunately I have to be at home tomorrow evening so it will be abit to short to do the ferry flight. Maybe later in the week.












Lectures (7658)
29-Sep-2012
The plane needs now to be assembled again after the paint. The interior pictures don't really show the colors. If there is some sun tomorrow I'll try to get better ones.











Lectures (4569)