| | |
| --- | --- |
| Building log - Articles les plus récents | |
---
---
---
15-Sep-2011
I first tried to install the wing root fairing and succeeded, but the seal does not look that good, I think the gap with the fuselage is too wide. I will install new fairings later.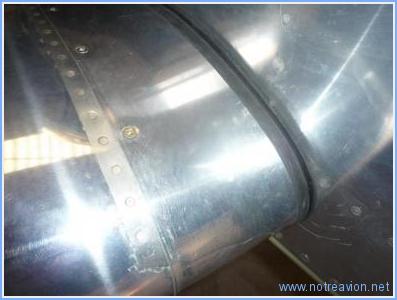 I then installed the fuel lines in the cabin for good.
I also cleaned the floors and installed the noise reduction mats. I still have some small items to finish before installing the underseat floors.
Working time on this subpart
Today : 4h (Total : 74h)
Lectures (2493)
11-Sep-2011
10-Sep-2011
Before working on the fuel lines I connected the ruuder cables to the pedals. It looks easy, two bolts, two small steel strips, a few washers, a nut and a safety pin. But visibility is scarce and installing the safaty pins is a challenge.
This is the fuel line on the left side. I first made the 90° angle out of tubing as going with the braided line was not possible due to a too small radius.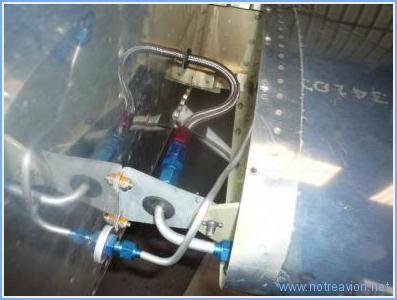 I also connected the right fuel tank, this is mich easier as the connection is straight.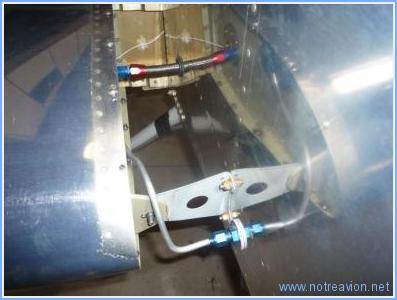 Working time on this subpart
Today : 4h (Total : 68h)
Lectures (2392)
31-Aug-2011
Today I installed some panels in the cockpit : the baggage rear bulkhead and all the flap covers.
I also installed the upper empennage fairing.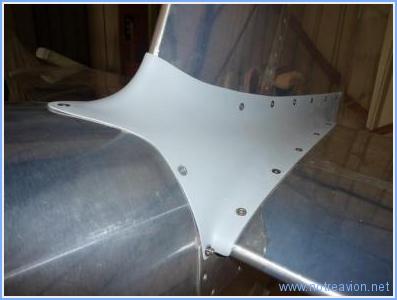 I finished the fuel tank vents by connecting the tank exit to the fuselage fitting.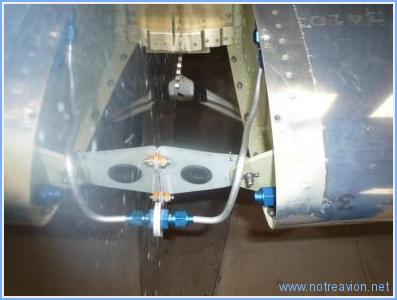 I also connected the autopilot roll servo.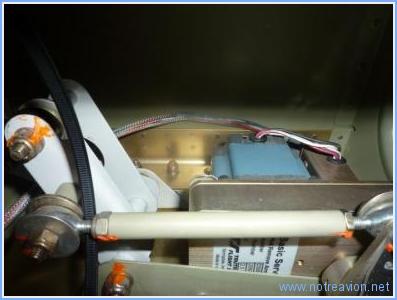 Working time on this subpart
Today : 4h (Total : 64h)
Lectures (2471)
25-Aug-2011
I managed to finish installing the elevator rods. I then tidied up the wing tips wiring before installing the tips for good.
Working time on this subpart
Today : 3h (Total : 60h)
Lectures (2472)