Other flights : Flying, at last
le 04-12-2012 18:40:00

(

1460 lectures

)
First flight since one month. In the lest three weeks only one day was flyable and I was not available. So today I could make a short flight and 4 landings.
I also installed the full covers for the first time to protect the paint from brids and aother animals we have in the hangar. The covers have been custom made by Bruce Covers.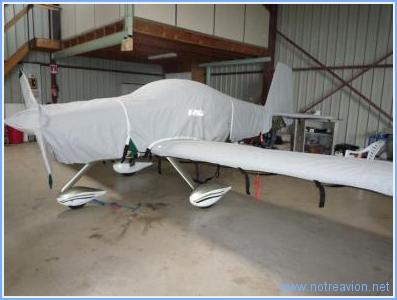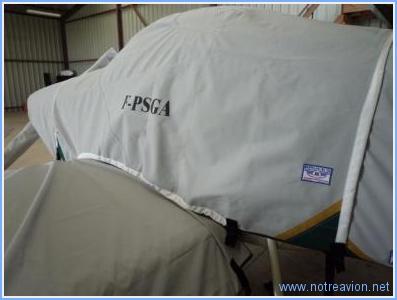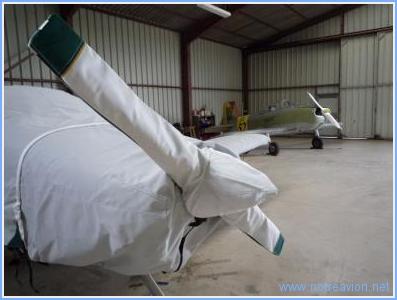 Other flights : With Guillaume
le 31-10-2012 17:00:00

(

1356 lectures

)
This morning great sunny weather. As Guillaume is at home with his photo equipment we decide to got to the hangar to get more pictures of the plane and try to get some in flight photos. This last part failed due to the fact that the lenses where a bit small. We however made a short flight flying over Blandy les Tours and Vaux le Vicomte castles.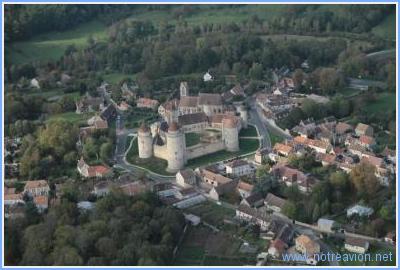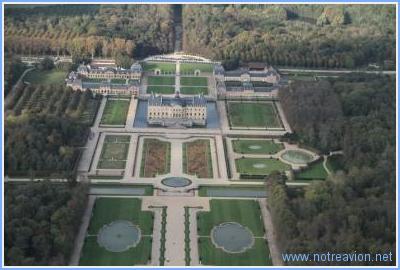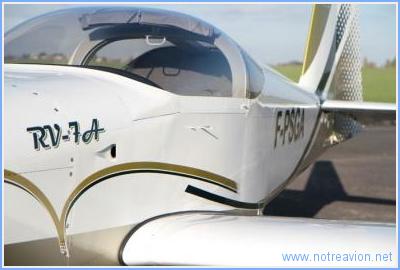 Other flights : Positionning for painting
le 01-09-2012 14:00:00

(

1650 lectures

)
Yesterday I flew the plane to Lezignan to were it will be painted. At first it looked as if the direct fly would not be possible due to the weather, but it was possible with some slight deviation and getting over some cloud layers. This is picyure taken abeam Clermont-Ferrand.
This is a picture of the main EFIS. I fly at 9500ft, indicated airspeed is 129kts, true air speed is 149kts and ground speed 178kts. Total flight time today was 2h01mn for 326 NM.
Once at Lezignan with help from Bruno, a friend living in nearby Perpignan, we removed all the covers and moving parts. Seems we are a few month back.
Some parts that were taken off the plane.
A few ideas about the paint scheme. Final result in 3 weeks.
Other flights : In flight with Antoine
le 02-07-2012 19:06:14

(

1549 lectures

)
Today Antoine (the A from F-PSGA) made his first flight. A few turns, a stall and two landings and were done.
We experimented a new camera angle.
Other flights : With Guillaume
le 01-07-2012 17:10:00

(

1508 lectures

)
Today Guillaume (the G in F-PSGA) made it's first flight. We made some turns, some stalls, he was impressed and happy.
He made a nice picture before the flight.