Passengers : Un petit vol
le 20-12-2014 17:42:41

(

1359 lectures

)
Un petit vol avec Maxence qui envisage la construction d'un RV dans le cadre de l'Ecole Nationale de l'Aviation Civile. Après un peu de tourisme nous avons fait un peu de maniabilité avant de revenir à Nangis où la densité du trafic nous à obligé à faire une remise de gaz à la première tentative d'atterrissage.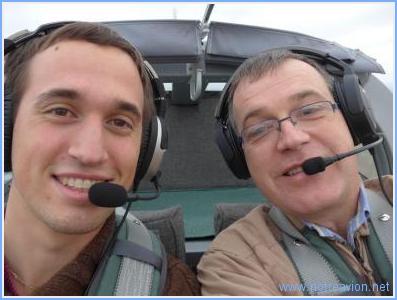 Passengers : Le 33è passager
le 04-07-2014 09:40:00

(

1234 lectures

)
Un très beau temps et nous voilà parti avec Christophe pour un Seine-et Marne Tour en fin d'après-midi.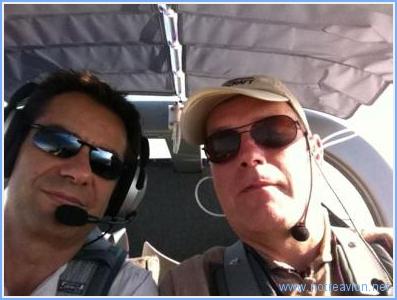 Décollage de Nangis vers le sud-ouest, passage par Blandy-les-Tours, Vaux-le-Vicomte, Fontainebleau, puis nous longeons la Seine vers l'est avant de survoler Provins.
Au retour à Nangis un avion nous grille un peu la priorité en s'alignant et décollant alors que nous sommes assez proche de l'atterrissage, s'en suit une remise de gaz suivie d'un tour de piste avnt l'atterrissage complet.
Passengers : Flavia
le 27-08-2013 16:00:00

(

1406 lectures

)
After the daughter last week (here) it's mom's turn. My sister in law Flavia got to taste a flight.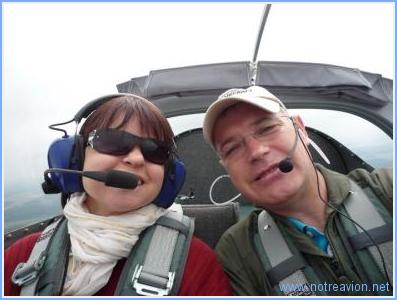 We flew the usual route out of Nangis, this is Vaux le Vicomte castle in the background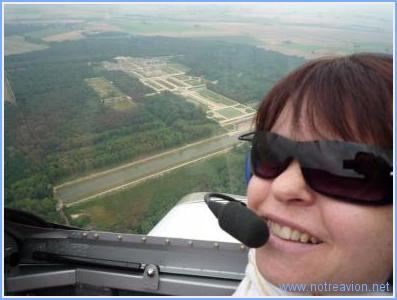 Passengers : With Marie-Laure
le 16-08-2013 17:50:00

(

1506 lectures

)
After a two year trip to Australia and an return via New Zealand and California, my goddaughter Marie-Laure is back in France.
Before she joined her family in the Landes we managed to squeeze in a short flight.
Passengers : Kay
le 28-07-2013 10:50:00

(

1419 lectures

)
A small flight with Kay young private pilot who took me on a small flight a few days ago. We explored the RV's flight caracterics and logged the engine parameters to fine tune its cooling.